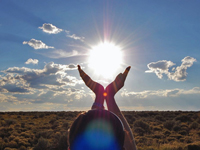 "Reach high, for stars lied hidden in your soul. Dream deep, for every dream precedes the goal"
We started our journey in the year 2007 and  Incorporated Under Indian companies act 2013, in 2011 and since then there has been no looking back. We take pride in providing our clients with un-compromised quality and excellent placement services. Our forte lies in understanding, even the minute requirement of our client. Our high level of quality assurance has led to high customer satisfaction and enabled us to establish ourselves as a trusted brand within a very short span of time. Our highly skilled and competent team of professionals and technical experts provide services to our clients, 24/7. Our extensive client network is spread pan India and from diverse sectors, which include Insurance, IT, Pharmaceutical, Engineering, Banking, Finance Securities, Textile, Media, FMCG, Telecom and construction among others.

We have grown leaps and bounds taking the organization to an unprecedented height. It is under her guidance that we have become one of the prominent market leaders.

We ensure, that utmost care is undertaken to screen a prospective employee's competency and he/she is offered a position that matches with his/her profile. Fortune 10 Advance Job Search Private Limitedis the organization which the corporate world looks up to, only because we focus entirely on providing solutions to the corporate sector's ever changing job scenario with a vision to emphasize only on ensuring steady and long lasting retention.

As an organization, we believe in perfection, in identifying the best possible candidates who will meet corporate requirements to the core. We locate, identify, recruit, train and motivate guide and place people with the right mind set for the right job.